Biking from Long Branch to Spring Lake, Continued
Wide, tiled boardwalk in Bradley Beach
Heading south from the religious, victorian town of Ocean Grove, there are three busy beach towns -- Bradley Beach, Avon, and Belmar. The Bradley Beach boardwalk, shown here, is wide and tiled. It's a pleasure to ride your bike here in early October, when this picture of a strolling violinist was taken.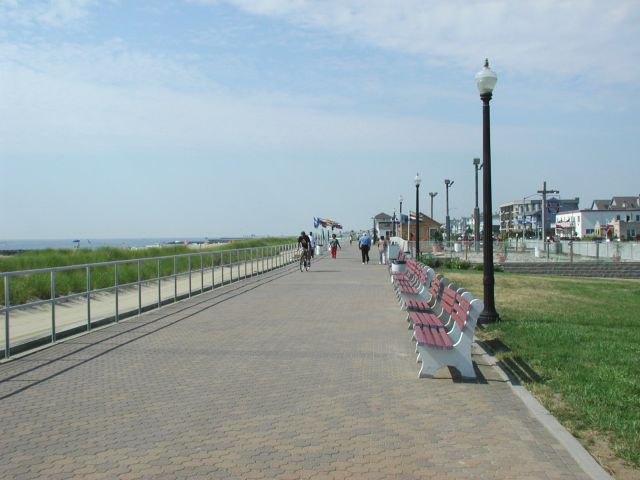 Riding on the Bradley Beach boardwalk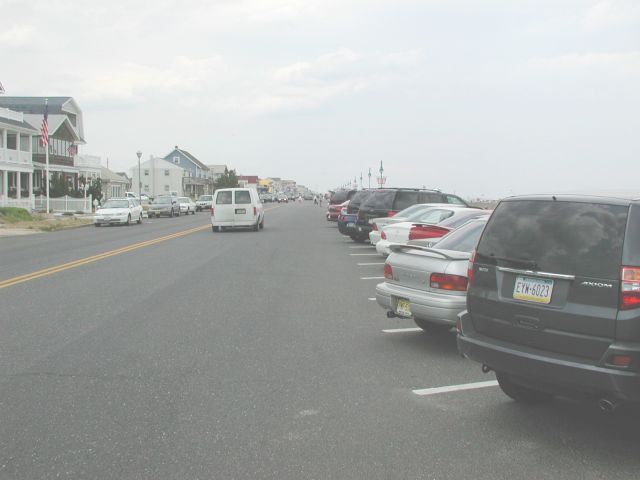 Diagonal parking is dangerous territory for bikes headed north here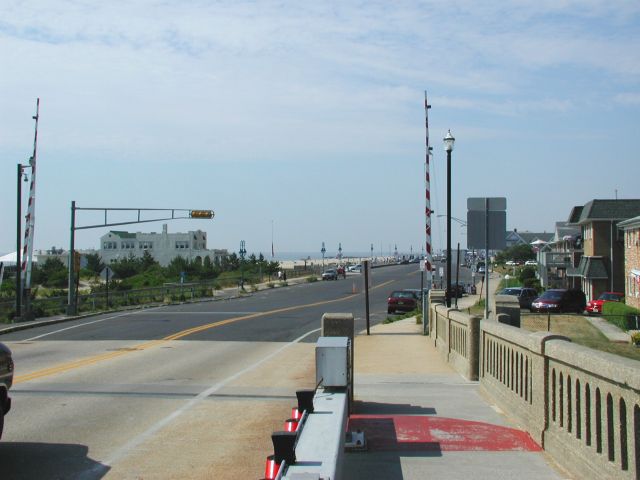 Crossing over the bridge into Belmar
Belmar is the largest of these three beach towns, and is known as the "college" beach. Lots of young people live in summer rentals here, and the beach is full of high school and college kids.
Main shore road through Belmar
You can see from the bikes on each side of the road here that is there is ample room for biking through Belmar. Of course, it's more fun to ride on the boardwalk, but you can't always do that.
Busy beach at Belmar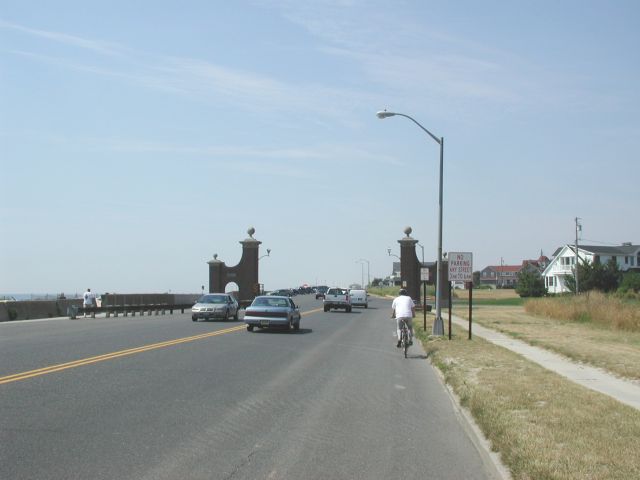 Crossing into Spring Lake
As you leave Belmar through the portals shown here, the character of the community changes once again. Whereas Belmar is full of small houses teeming with college kids, Spring Lake is a staid community of beautiful homes.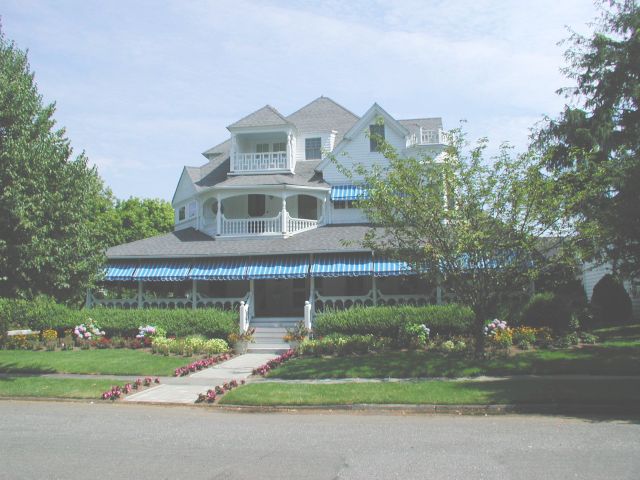 Spring Lake home
This is typical of many of the homes in Spring Lake. Every home seems to have a large dark porch shaded by awnings. The homes seem older and less flashy than those in Deal, but they are quite distinguished and beautiful. Bike down some of the streets and enjoy.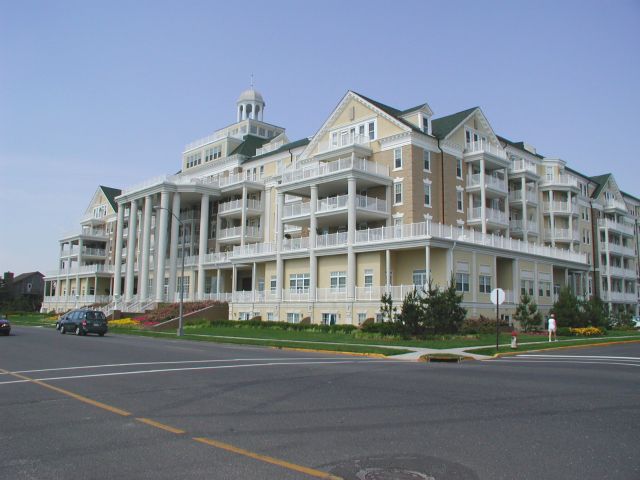 The Essex and Sussex -- Once a grand hotel, now condos
You can turn inland here for two blocks to get to the lake -- not to be missed!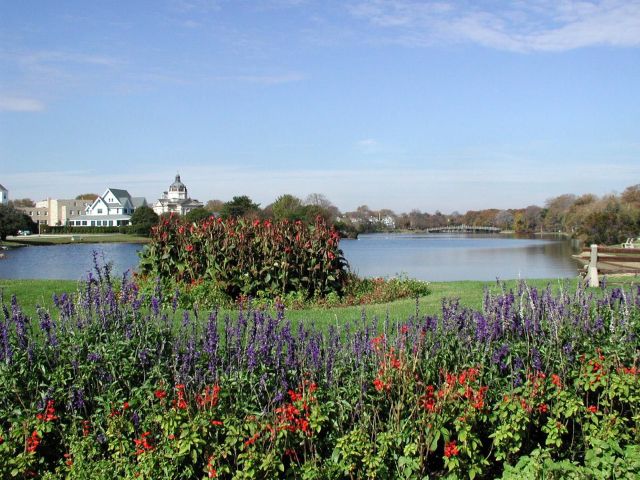 The beautiful lake area in Spring Lake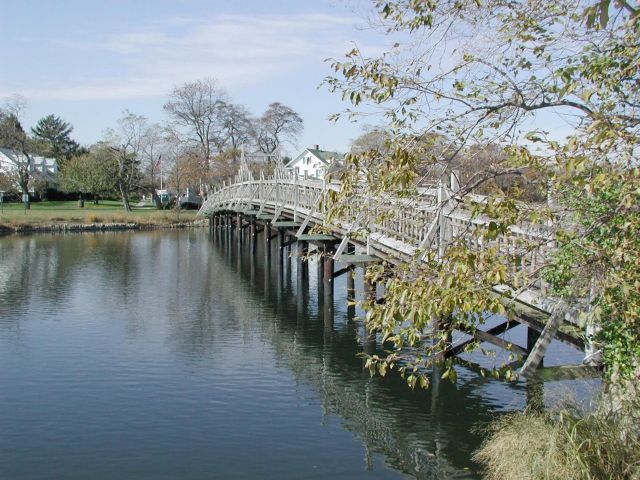 Wooden bridges cross the lake
Back to Guide to Biking the Jersey Shore